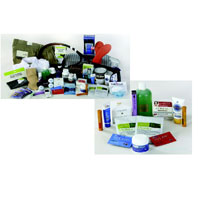 As commercial movers, Priority Corgo India Pvt Ltd is the industry leader in providing the highest quality services at competitive prices. We want to cater to the needs of your business and your budget, ensuring that your office move or warehousing arrangement best suits your unique requirements and challenges. For over 99 years, our professionals have been providing unwavering quality service to businesses of all sizes, from small, privately-owned businesses to Fortune 500 companies.
Commercial Moving Services from India.
We are commercial movers offering a wide range of solutions to our corporate customers for their specific needs. Our professional move team can relocate offices domestically and internationally, providing a host of services for seamless moves. In addition, we maintain over 1.5 million square feet of warehouse space to accommodate every storage need. Our warehouses are conveniently located all over the nation to best suit your storage needs.
To learn more about our capabilities as commercial movers, visit the links below: Business and Office Moving
Choose our office relocation programs for the most efficient, organized move that minimizes downtime and maintains productivity levels.
Warehousing and Storage
Store your goods in our secure, state-of-the-art warehouse facilities with our flexible and cost-effective storage programs.